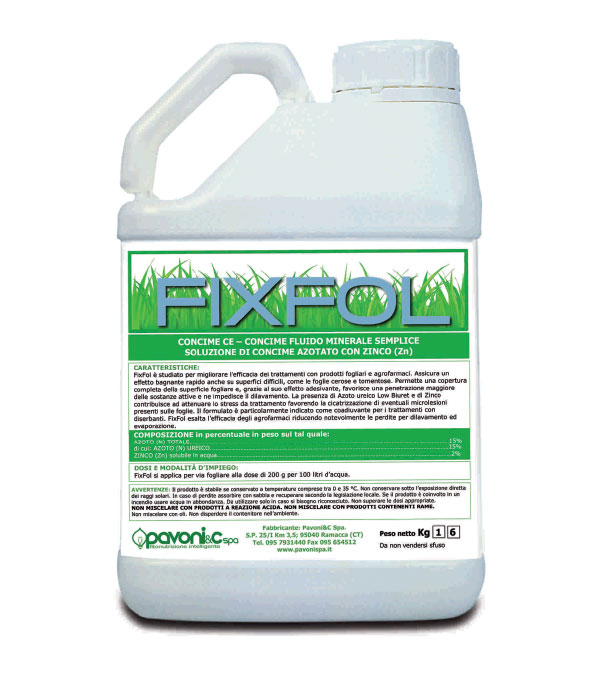 FIXFOL
FIXATIVE FERTILIZER MADE WITH POLYETHER SILICONE SURFACTANT


FIXFOL is studied to improve the efficacy of agrochemicals and foliar treatments. It guarantees a rapid wetting effect even on difficult surfaces such as waxy and tomentose leaves. FIXFOL allows a complete covering of the foliar surface and, thank to its fixative action, helps permeation of the active ingredients and prevents from rainwash. The high content of Zinc and Low Biuret ureic Nitrogen promotes leaves healing reducing treatment's stresses. The formulation is particularly suitable as coadjutant for herbicide treatments. FIXFOL enhances agrochemicals efficacy reducing considerably the losses due to rainwash and evaporation.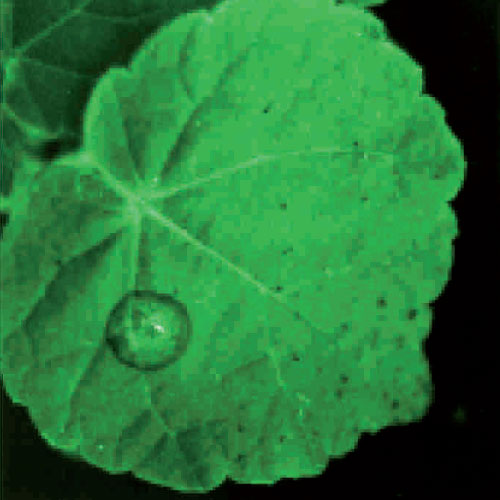 A traditional surfactant slightly increases the drop/leaf surface contact.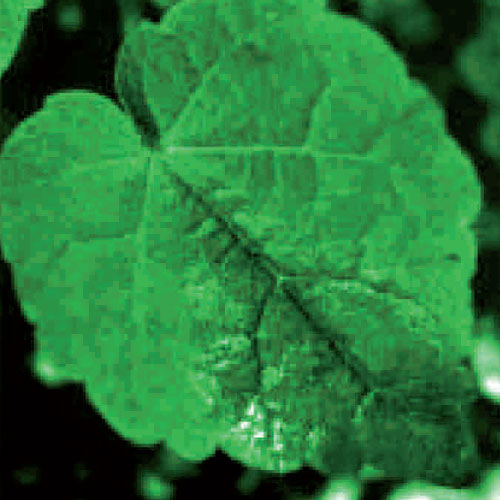 FIXFOL allows a complete spreading of the drop and guarantees the maximum possible contact surface. The fixative effect prevents losses of active ingredients due to rain-wash.
Composition
| | |
| --- | --- |
| Total Nitrogen (N) | 15% |
| Ureic Nitrogen (N) | 15% |
| Zinc (Zn) | 2% |
| Fixative agent | Polyether Silicone Surfactant |
Dosage and usage procedures
Apply FIXFOL in foliar application at the dosage of 200 g per 100 liters water.
DO NOT MIX WITH ACID PRODUCTS. DO NOT MIX WITH OILS AND COPPER BASED PRODUCTS.