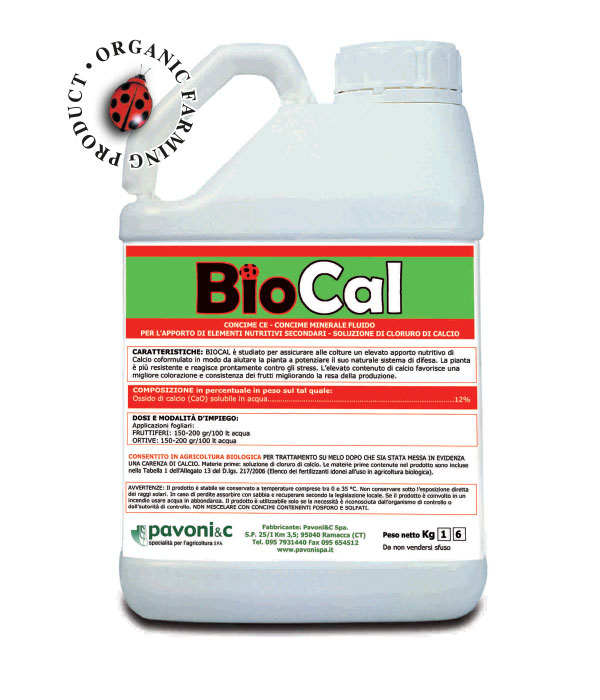 BIOCAL
CALCIUM BASED LIQUID FERTILIZER


BIOCAL is formulated to ensure a high nutrition in calcium coformulated with proteininc extracts helping the crops to develop their natural defence system. The plants are more resistant and promptly overcome all the types of stress. The high content in calcium improves the colour and texture of the fruits increasing production yields.
Composition
| | |
| --- | --- |
| Calcium Oxide (CaO) water soluble coformulated with proteininc extracts | 12% |
Dosage and usage procedures
| | |
| --- | --- |
| Fruit trees Vegetables | 150-200 g/100 lt water (foliar) |
Dosage always depends on different factors (plant's age, growth stage, climatic conditions, temperature, etc). The product displays good miscibility and compatibility, however, we advise preliminary tests and treatment of a few plants before extending to the whole area. DO NOT MIX WITH FERTILIZERS CONTAINING PHOSPHOROUS.